This movie takes you on an adventure with a similar style of Alice in Wonderland and Charlie and the Chocolate Factory. It's strange with an extravagant set and costume style and a story that gets rather confusing. The plot is full of strange symbol isms and metaphors with many things hinted at but never explained.
This was in fact Heath Ledgers' last movie,as he passed away during filming. In order to increase the movies confusing story, Johnny Depp, Jude Law and Collin Farrel all stepped in to finish the movie, replacing Heath Ledger as Tony. They do however do a great job.
If your looking for something a little crazy with a lot of imagination this is a great movie.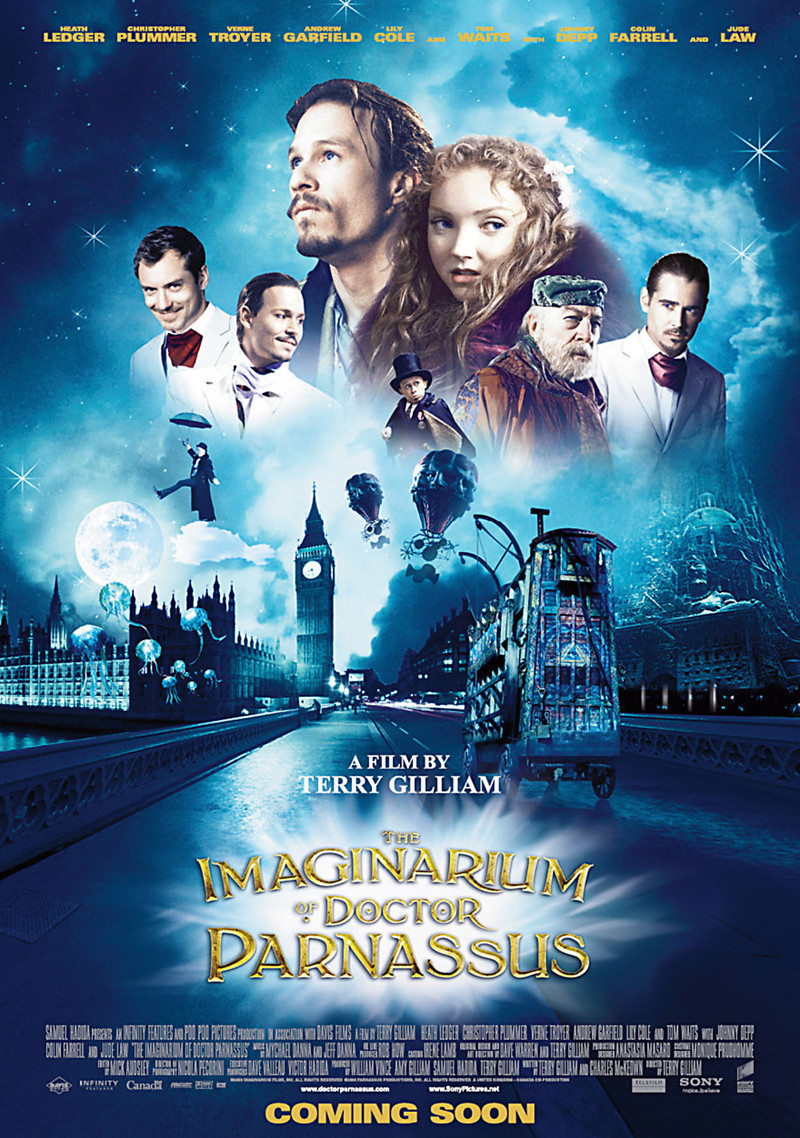 Link:
http://www.imdb.com/title/tt1054606/